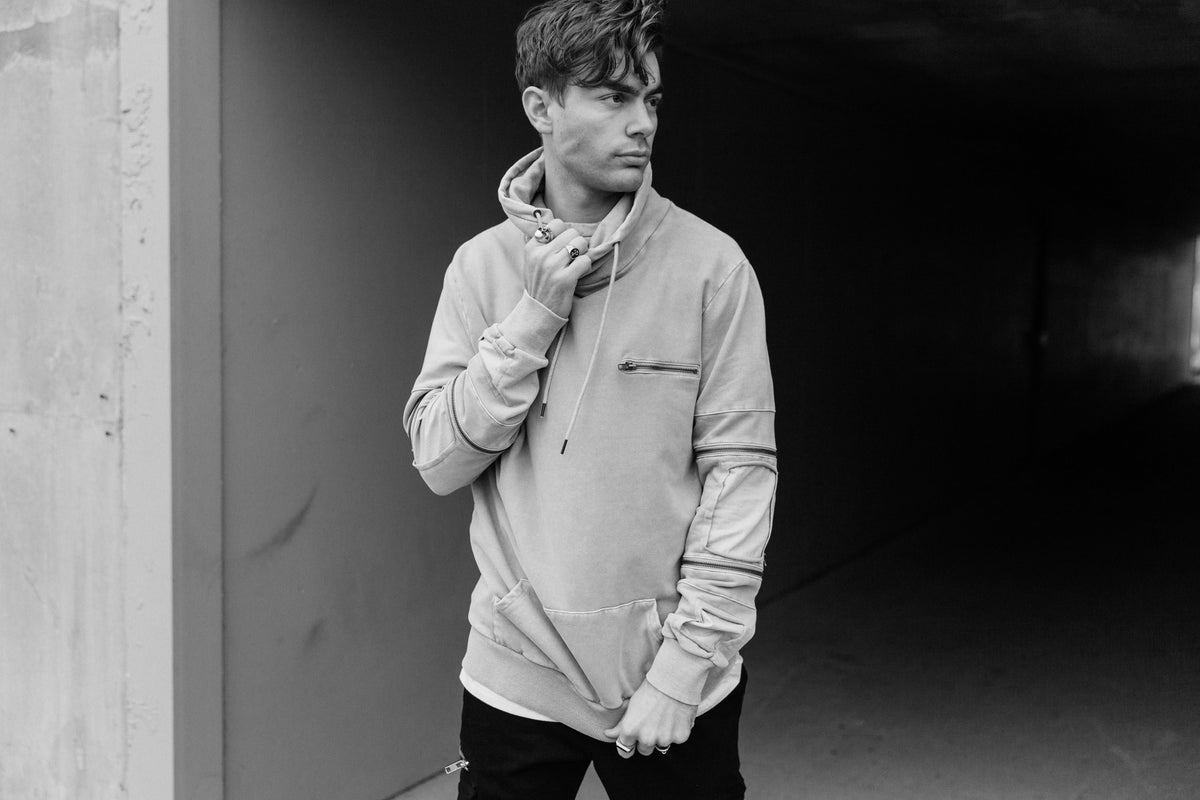 Dark tones and neutrals
Urban streetwear deviates from the technicolor of streetwear, opting instead for the understated elegance of darker tones and muted neutrals. A palette of mostly dark tones conveys a more formal, more serious attitude. Even when incorporating more casual elements, a monochromatic palette does wonders for tying everything together. Black, dark blue and charcoal grey are common favourites among fashion conscious men.
Play with Proportion
Do not be afraid to experiment with proportion. Pairing a chunkier, baggier piece with a more classic one can instantly give your outfit that laidback streetwear vibe without drawing too much attention. Keep things classy by choosing only one looser piece and keep the rest of your outfit more fitted. Play with different proportions until you find a style that suits your personality and body type. Some men may prefer oversized tops whereas others may prefer baggier bottoms. It's all about injecting your own personality into the outfit and letting the two styles conflict and compliment each other.
Runners
As with streetwear, runners are a vital part of an urban wear outfit. A good pair of sneakers can elevate the blandest of outfits and give it that extra edge. With so many brands to choose from, not to mention each pair is worth a pretty penny, it can be hard to decide which to go with. But you can't go wrong with an all-white pair as your first purchase. Keep abreast of the current sneaker trends for they are definitely worth the hype.
Outerwear
If the outfit you put together seems too drab, a simple solution is to just throw on a jacket. But what kind? Anything military or biker influenced like a bomber or a moto jacket will spruce up any shabby outfit. Parkas and denim jackets are also a good bet, lending a more casual, grungy touch. If you're interested in pushing it a little further, a well-made tailored coat is a great way to lend a formal touch and primp up a casual outfit. With outerwear, feel free to choose an oversized or fitted silhouette. Both are acceptable and give off different vibes. A great tip is to have some measure of cohesiveness with your footwear. This is by no means a strict rule, but a slim jacket pairs well with slim shoes. Similarly a boxy jacket goes well with chunkier shoes.
So there you have it. Keep some of these tips in mind and you'll be putting together a fashion-forward ensemble in no time.