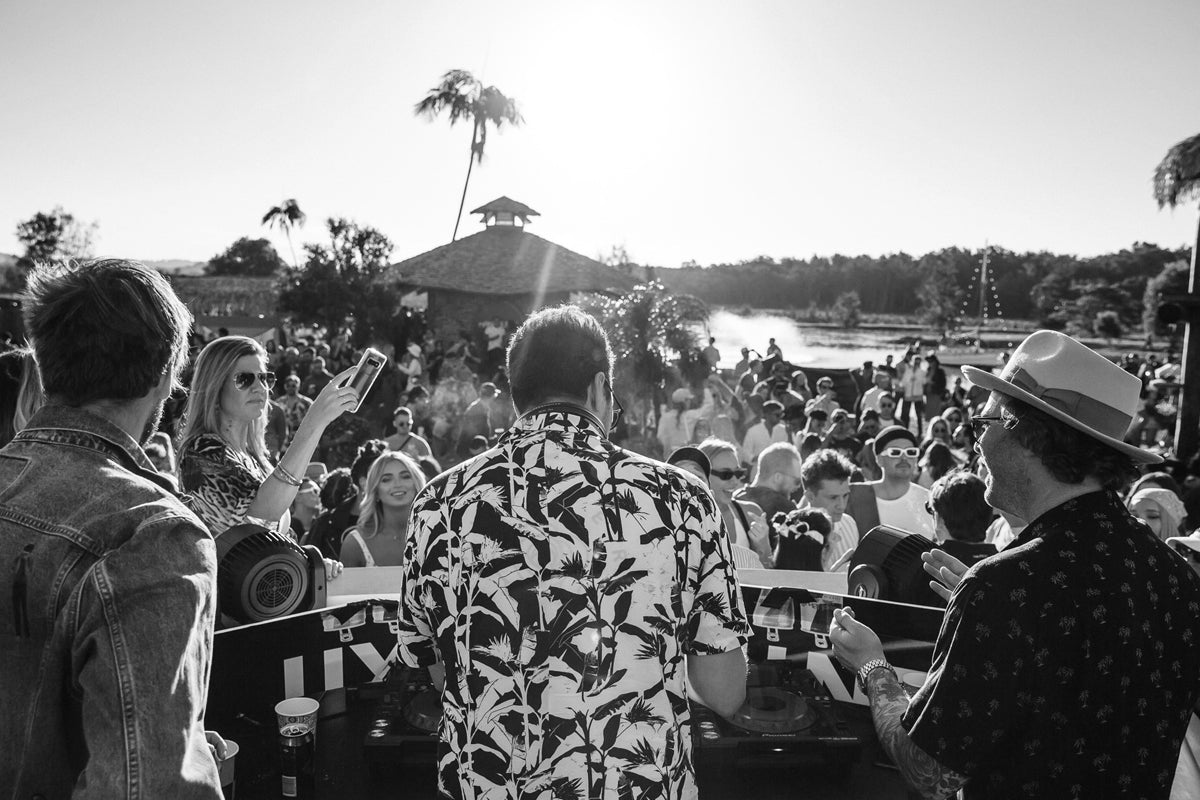 The annual Nana Judy Estate took place over the weekend of Splendour again for its 4th consecutive year. With strong expectations of it being the party of the weekend, Nana Judy backed this claim by pulling out all the stops with a headlining performance from Australia's biggest DJ property Hayden James, with prior sets kicking off the vibes from Dena Amy, Lasting's, LDRU and Danny Clayton.

The event featured a host of A listers including the likes of Instagram megastar Tammy Hembrow as well as Gabby Epstein and recent Wimbledon Champion Dylan Alcott along with social media influencers Carrington Durham, Elisha & Renee Herbert & Jackson Brazier to name a few.

Themed off the French Riviera on Angus Stone private property, guests were treated to a 3m long grazing platter courtesy of Blessed Health Foods along with complimentary flowing drinks from Carlton Dry, Vodka Soda &, Get Wines Direct and Rum Co Fiji along with a Bailey Nelson gifting station for guests to take home their favourite pair.

A strong message throughout the party was the brands devotion to drive environmental longevity, with the event having a strong focus on recycling all waste. With this at a forefront it prompted the guests to see the importance of our impact on the global footprint and how we can all contribute to environmental sustainability. It was amazing to be able to partner with brands who share the same notions such as Aarke promoting a message to minimise plastic waste through innovative premium glass carbonators.

All reports once again showed that the Nana Judy Estate remained the place to be. With 2019 wrapped we can't wait to show you next year.