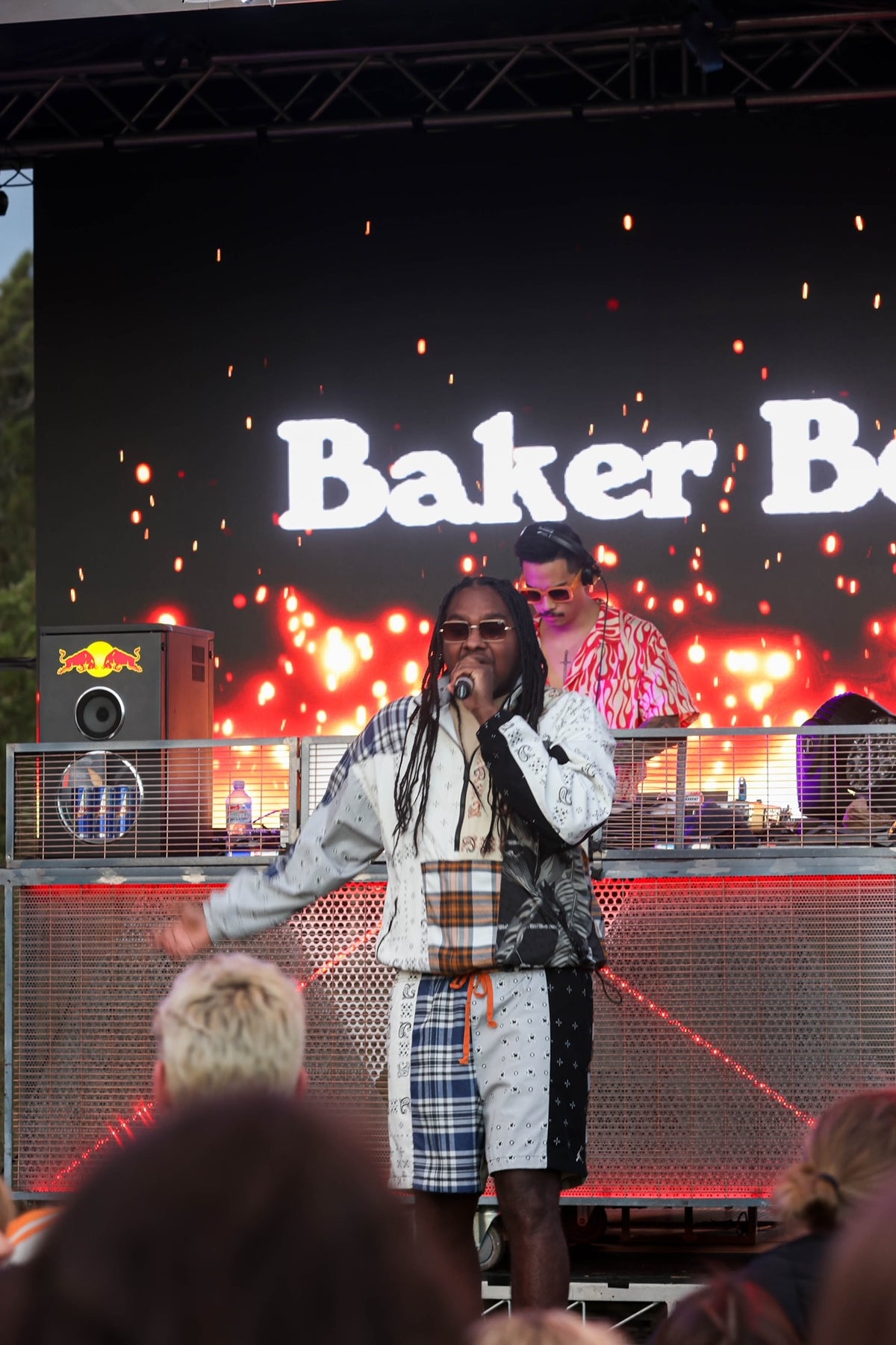 NANA JUDY's highly sought after Estate event during Splendour weekend was the hottest ticket in town over the festival weekend. NANA JUDY Australia's leading mens brand is synonymous with setting trends, innovation and culture – and their Estate Event was no different.
NANA JUDY celebrated their 7th year hosting the famous annual Estate event during Splendour weekend on Saturday afternoon. The leading Australian clothing brand held the invite-only event set with an all Australian line-up of special guest performances. 
Held at Angus Stone's property NANA JUDY transformed the secluded 120 acre Byron Bay property into an unforgettable oasis with a complete stage set up overlooking the treeline of Byron Bay. A safe haven from the hustle and bustle of the festival weekend, it truly is an event like no other. Guests were treated with Isla drinks, Redbull and Patrón cocktails. 
This event shined a light on Australian artists and the creative industry. NANA JUDY utilised their Estate Event to show support to home-grown talent and provide guests with a luxury escape. To embody this spirit, Danzel Baker aka Baker Boy headlined the event for an intimate show along with vocalist  Belle Bangard. The Yolngu rapper, dancer, artist, and actor, is known for performing songs incorporating both English and Yolŋu Matha and is one of the most prominent first nations Australian rappers in the industry. Other prominent Aussie artists performing included Dena Amy and Ak Sports.
The NANA JUDY Estate launched their upcoming partnership with AIME at this event.
"We are excited to host the NANA JUDY estate experience in Byron Bay. Our brand culture and creating experiences with purpose is important to us. We are celebrating the launch of our partnership with AIME -supporting the mentoring of First Nations kids around the world. The NANA JUDY brand is available in premium retailers in Australia and Globally and we are grateful to be able to create and support" - Glenn Coleman, Founder.