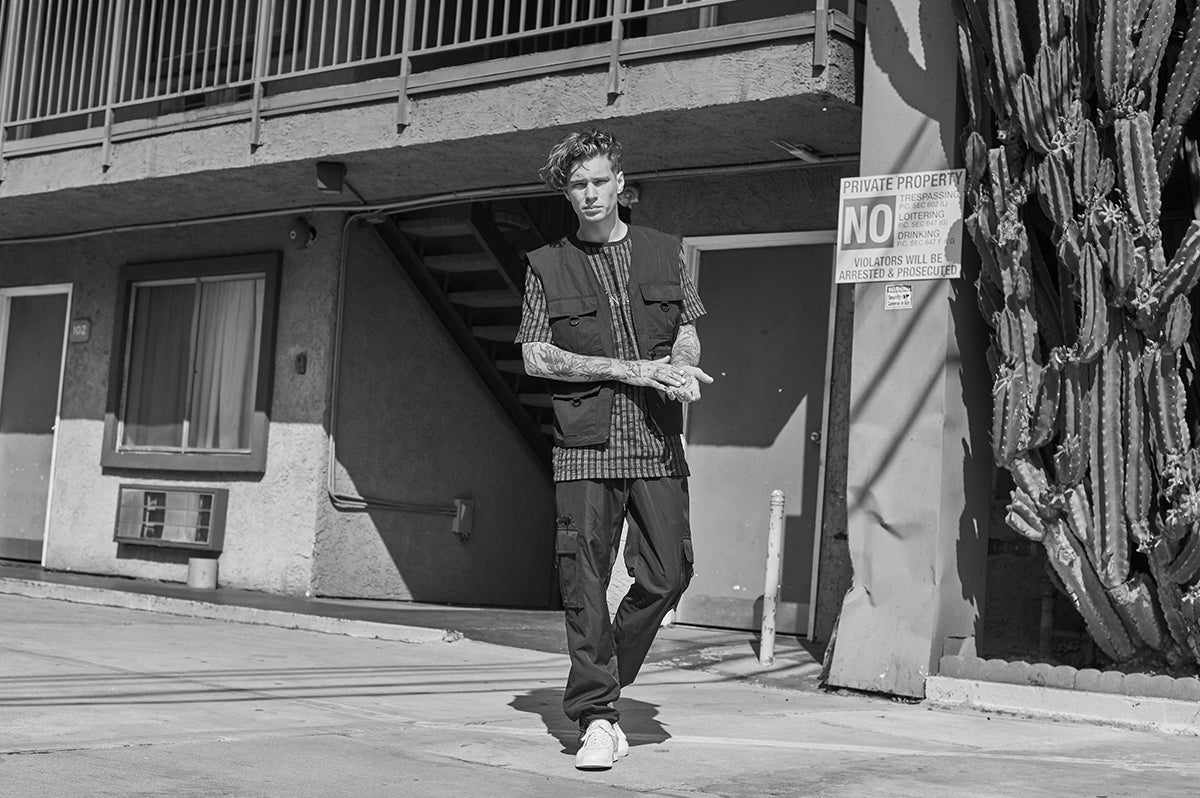 Streetwear continues to evolve to new heights. The right pant can be the most quietly powerful item you wear. Its not uncommon to put your attention towards getting that statement jacket or printed tee however don't underestimate the detail to your fit a carefully selected pant can add.
The men's Laguna pant from NANA JUDY is at the forefront and leading the wave that incorporates the simplicity of the ideal fitting pant which tapers to a cuff along with the details of the buckle and strap on the side pocket to elevate the style adding to the design of the pant.
The idea that these pants offer variety due to the utility design of them allows the option to style them in all different directions. Pair them with a black boot and Whitehall shirt for a dressed up feel or play it loose with a chunky white sneaker and your favourite tee.
Available in both beige and black, shop the pant of the season online & in stores.
The Women's Matira pant has been a best seller since its release and continues to demonstrate the power of relaxed streetwear, again with a host of options to style. Dress the Matira pant up with heels for a night out or keep it relaxed with a cropped tee and sneakers. With a variety of colourways available, this is a must have item in your wardrobe this summer.