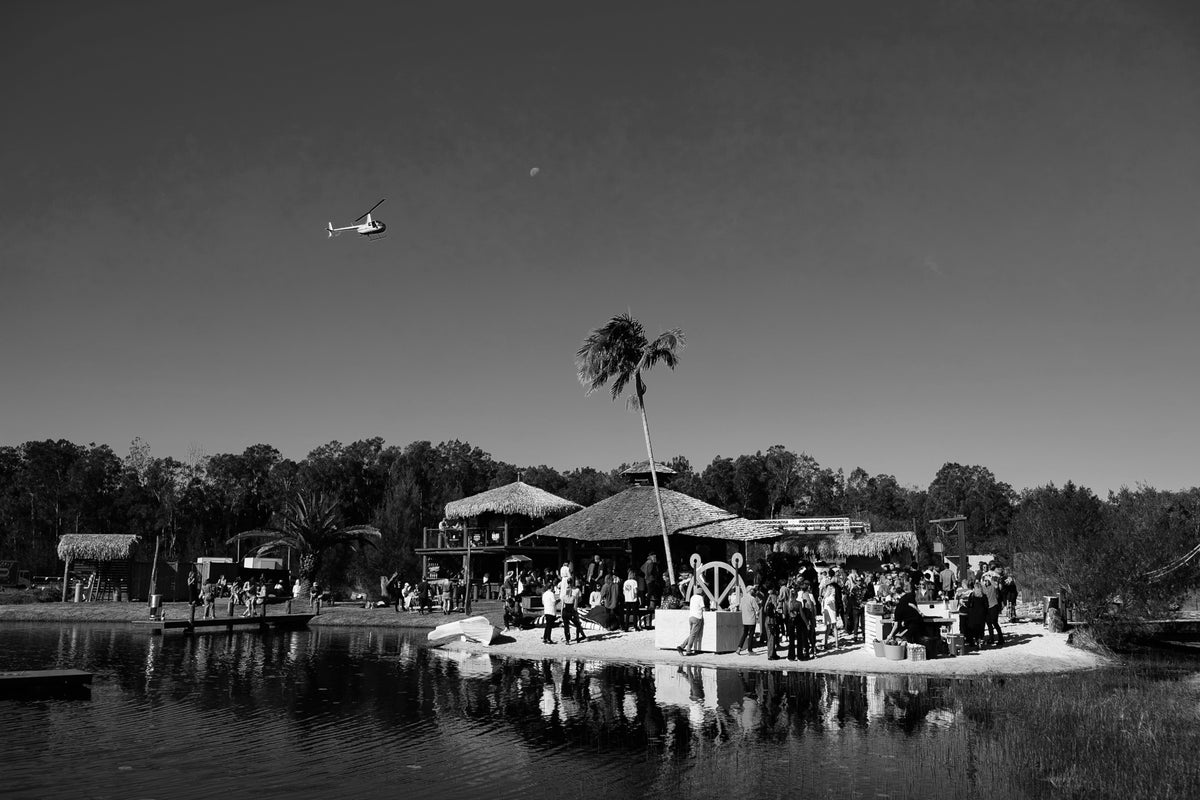 NANA JUDY Byron Bay Party held at Angus Stone's property in Byron Bay delivered yet again for its 3rd year running. Presented by Smirnoff, Miller Genuine Draft, The Merrier and The Emerson Rooftop Bar and Club.
Led by headlining act, DZ Deathrays live and performances by artists including Crooked Colours, Danny Clayton, Human Movement and Jimmy2sox The estate surrounded by a picturesque lake was complete with a massive live stage and multi-level villa bars creating an oasis surrounding.
The Merrier stands for creating authentic human connections and empowering people to take action for the greater good. The Emerson pop-up villa bars served up Rekorderlig Cider, Canadian Club, Rum Co of Fiji and wines by Get Wines Direct.
Guests included Mavournee Hazel, Jessica Marais Love, Lilly Van der Meer, Danny Clayton, Matt Wilkinson and Olympia Valance. Australian artist Angus and Julia Stone, Manu Crooks, Snowboarder Scotty James and Ironman Matt Poole all flew into the estate on a chopper!